Write my annotated bibliography in 1 hour
Our annotated bibliography writing service can handle even such nursing deadline requests.
We've helped students since 2012
Rush turnarounds, from 1 hour
We can research relevant sources or use yours
Your Best Annotated Bibliography Writer Is Waiting for You
We don't compromise when it comes to quality because your complete satisfaction with our writing service depends on it.


Search for topic-relevant sources
We use only credible databases to search for relevant sources on your topic.


Deep & critical sources analysis
We conduct meticulous research through sources to actualize & boost your studies.


Meet your formatting requirements
We strictly adhere to your formatting requirements and can handle all citation styles.


Report-proven originality
We create each work from scratch and prove its uniqueness with a plagiarism report.


Money-back guarantee
If there're issues with your annotated bibliography we cannot fix, you'll get a refund.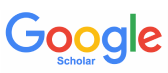 We Work Only With Trusted Databases
Turning to our annotated bibliography writing service, you can be sure of getting a well-researched work with the use of credible & trusted sources from reputable & well-known databases exclusively, which we carefully select per your topic and thematic studies.
Guarantees You'll Get With 'Write My Annotated Bibliography'


On-time delivery
Your annotated bibliography will be delivered precisely by the deadline or earlier.


Flexible pricing
Set the final price yourself, depending on the work volume, complexity & deadline.


14 days of free edits
Revise the finished annotated bibliography as many times as needed within 2 weeks.


Clock-around support
Our support team is always here 24/7 and ready to help you solve any issues.


Subject-matter experts
Here are only subject-relevant experts with verified degrees & field expertise.


Direct chat with the writer
Communicate with your annotated bibliography writer directly via chat.
Feedback on Writing an Annotated Bibliography With Us
Wow! Amazing work. Very well written and formatting is perfect too


Customer #165120


Verified order
Bill did a great job with sources, it looks much better now


Customer #118008


Verified order
so detailed and polished annotated bibliography.. thank you so much


Customer #117750


Verified order
This is the second time I received work from this writer and I couldn't be more pleased. Thank you so much again!


Customer #189123


Verified order
enormous work was done, you are the best guys


Customer #129396


Verified order
It costs every penny. Keep it up!


Customer #121980


Verified order
best writing service I've ever worked with, no regrets. thanks


Customer #140109


Verified order
Reread it three times and still cannot find any mistakes. Nice job


Customer #150610


Verified order
my annotated bibliography is awesome, and delivered on time. thank you


Customer #110418


Verified order
beyond all my expectations and can't say more :)


Customer #118184


Verified order
Just 3 Steps to Get Well-Composed Annotated Bibliography
1
Fill out the order form
Specify your instructions & requirements for an annotated bibliography, set the deadline, and pay securely.
2
Sign in to the Customer Area
Benefit from the Customer area features to communicate with a writing expert & monitor the order status.
3
Get the finished work
After the work is done & proofread, you'll get a notification on its readiness and be able to download it.
How to write an annotated bibliography: FAQ, tips & expert advice
What Is a Annotated Bibliography
An annotated bibliography is a writing piece consisting of a list of citations and references to other published sources with brief descriptions and evaluations. It's usually needed to actualize the current research and inform readers of the relevance of the sources.
How Long Should an Annotated Bibliography Be
The length of an annotated bibliography may vary depending on the number of resources and requirements, with the calculation of 1 source per 500 words of the main text written. On average, it's about 150-250 words.
How to Do an Annotated Bibliography by Myself?
Writing an annotated bibliography is not difficult if you already have sources you would like to include in it. To do this, you only need bibliographic information and a little time to create link descriptions. Next, you need to collect this into one document and format it according to your required style.
How to Make an Annotated Bibliography With Your Service Help?
Using professional annotated bibliography writing services can make this assignment a lot easier. Experienced experts can help not only with the listing sources and formatting but also with the search, selection & analysis of suitable materials. All you need to do is simply specify the topic and citation style, along with some valuable instructions. The rest is up to our writing service.
Is There an Annotated Bibliography Generator?
Best Annotated Bibliography Writing Services at Your Disposal
You probably know well that writing an annotated bibliography means creating a list of sources used in a paper – article, manuscript, thesis, capstone, etc. Working on such an assignment, you may demonstrate analytical skills and an impressive research base you prepared during working on the project. You must review many resources, study each carefully, take notes, and then unite them in one document and format it correctly.
Sounds complicated, isn't it? Especially if you lack the resources or time to conduct meticulous research and back up the arguments and claims.
That's why our writing service is here, and you can always turn to us for a new annotated bibliography example we'll craft for you. Just drop us a line, and our proficient writing experts will solve all your issues quickly & efficiently.
How Can You Handle Writing an Annotated Bibliography
The number of users coming in with the request 'write my annotated bibliography for me' indicates that this task is not so easy. Why is that? The main feature of the annotated bibliography is that it is a perfect indicator of the knowledge and skills acquired during your studies. Of course, correct formatting and citation are of great importance, but professors value the quality of sources and your ability to work with them more.
As far as writing an annotated bibliography is concerned, it's necessary to follow a standard and relatively simple algorithm. This includes just 5 steps:
Choose sources to include in the work, considering their quality and relevance to the research topic. Evaluate them and select the few most appropriate.
Collect bibliographic information for each source. It commonly consists of the author's name, work title, publication date & publisher, and a web link if you use web sources. However, requirements for an annotated bibliography writer may vary.
Take notes on why your chosen sources are essential and how they relate to your research. Then, annotate briefly with the source description and your reflections on its value and relevance.
Format your writing depending on the required style. MLA and APA citation styles are the most common for such an assignment. However, your mentor can need others while writing an annotated bibliography.
Proofread and edit your work. It involves not only grammar and punctuation checks but additional verification of the reliability of information and the accuracy of citations.
The assignment complexity directly depends on the topic and sources you must work with. So if you find yourself short on materials or having difficulty estimating them, the help of an experienced annotated bibliography writer can be a practical solution. This will save time and increase the value of your work at times.
What You Need to Know if You Want to Buy Annotated Bibliography
The decision to delegate a complex task like an annotated bibliography to specialized services is not about cheating but about a real opportunity to get more free time without compromising academic performance. This is especially beneficial when the assignment is part of a complex project, and the selected bibliography writer acts as an assistant working alongside you. But for everything to work out in the best possible way, you must be confident in your assistant and the writing services' quality.
And the writing service can provide you with everything to prove you're in safe hands:
Clear and straightforward working process. There are no pitfalls or tricks here, you get complete control over your order and can track progress at any time you need.
Ability to request amendments. This is available both during the process of writing an annotated bibliography and after receiving the final copy.
The money-back option. Your funds are completely safe, as we assure to take them back if you're unsatisfied with the quality of an annotated bibliography received.
Entire confidentiality & safety. We provide the most to protect your personal and payment data, using advanced security measures and the most robust payment platforms as partners.
Thus, you can buy annotated bibliography and take the most from our many years of professionalism, the highest quality, and the benefits we provide for every service customer.
Who Will Be My Annotated Bibliography Writer
The great news is that when you want to buy an annotated bibliography here, you get a highly qualified expert who will work on your order. There is a vast pool of subject-matter experts whose expertise and skills are rigorously tested during the harsh screening process. Besides, our annotated bibliography writing service pays special attention to the following factors when choosing a new expert:
Having a verified degree – most of our experts hold PhD and MS.
Academic writing experience – usually 4-5 years at least.
Field-related expertise – to ensure that your order is only assigned to the subject-matter writer.
Strong communication and customer interaction skills.
Native level of English proficiency.
Excellent analytical and research skills, ability to work with a pile of information.
In addition, we take the most responsible attitude to appoint an expert who will help writing a annotated bibliography. There are no 'versatile' writers here. You can be sure that your annotated bibliography will only be assigned to an appropriate specialist, well-versed in your field and chosen topic.
Can You Write My Annotated Bibliography for Me Urgently
Of course, punctuality and speed of delivery are also our key hiring criteria because we often face requests like 'write my bibliography in 3 hours.' After reviewing the order form settings, you will find that the minimum deadline for an annotated bibliography is 1 hour. This means that we are serious about selecting our authors and still find rocket-fast specialists who can easily create a masterpiece in the shortest possible time.
However, we encourage everyone to use the annotated bibliography writing services wisely. And it's not even about saving money (the longer the deadline, the cheaper the final cost), but the research opportunities. A more thoughtful and in-depth analysis of sources, searching through archives, and researching narrow-profile cases takes a lot of time. Therefore, if your project requires it, it's better to buy an annotated bibliography as soon as you receive an assignment.
Don't worry, you can always update your instructions and requirements. Our annotated bibliography writing service addresses this need by providing the opportunity to communicate directly with a specialist.
Can You Write My Annotated Bibliography With My Materials
Quality and verified sources are the most critical part of an annotated bibliography. Therefore, our writing service pays special attention to this, offering customers several options to choose from:
Collecting and working with resources on your subject and topic that an annotated bibliography writer will compile for you through a thorough search of peer-reviewed databases.
Working exclusively with your materials, which you will provide along with the instructions for the order. If necessary, experts will also carry out their additional verification.
A combined option is when we use both your sources and select several of our own. If necessary, you can also send us some drafts and notes – this will speed up the process and helps personalize the text according to your style.
In any case, once the specialist gets started with your 'write my annotated bibliography' request, we are committed to strictly complying with your requirements to ensure the best possible result that meets or exceeds your expectations.
Just Ask Us 'Write an Annotated Bibliography for Me' and Gain Best One
As a trusted bibliography service, we know well how institution studies may be time-consuming and stressful. Sometimes endless assignments and paperwork do not leave time even for rest. On the other hand, using professional writing services also does not always help, as their cost is too high for a limited student budget.
That's why our service is here and ready to provide you with the most affordable assistance from seasoned experts at reasonable pricing. We offer flexible and transparent rates, as well as final price settings depending on the deadline and scope of work. Thus, you can independently set a price that is comfortable for you to buy original argument essay and annotated bibliography. In addition, our writing service regularly delights regular customers with bonuses and great offers.
The mission of our service is to make your life easier and take on some of your writing responsibilities. So feel free to contact us with a request to 'write an annotated bibliography for me' – experts will always come to your aid and make sure that your assignments are completed perfectly and on time.
So why wait longer? Delegate your task to professional academic writers and live your better life, knowing your back is had!