There are a lot of academic papers written every school year and some requires an annotated bibliography. One of the most common is a Turabian style annotated bibliography as forwarded by Kate Turabian. A Turabian annotated bibliography contains a citation and an annotation which is important because the researcher needs to evaluate his or her sources in the footnote and making a Turabian annotated bibliography can save time and effort. To know the Turabian annotated bibliography format, refer to the following annotated bibliography Turabian examples.
Andreasen, Nancy C. "Schizophrenia: The Fundemantal Questions." Brain Research Reviews 31, no. 1 (2000): 106-112.

Schizophrenia is an important public health concern that affects a large portion of the world's population. There are many implications brought about by this condition which affects not only the individual but the society as a whole. Researchers particularly in the medical field must give particular attention to this condition according to the author. This source is an important one to consider especially in studies relating to brain disorders.

Association, National School Boards. Creating & Connecting: Research and Guidelines on Online Social and Educational Networking. Alexandria, VA: National School Boards Association, 2007.

Access to the Internet is readily available especially to children. It cannot be denied that it became an important part of modern life. Social networking also became a part of the lives of teenagers nowadays. Almost 96% of students with online access have used social networking. Because of the astonishing statistics, this article provides for the use of social networking for educational purposes. It cannot be denied that social networking, despite its advantages and disadvantages, can also be used for educational purposes as suggested by the NSAB.

Hearn, Maxwell K., and Madeleine Zelin. "The Kangxi and Qianlong Emperors." Asian Topics in World History. Columbia University, 2005.

The article talks about the Kangxi and Qianlong emperors of ancient China. These two emperors are important figures to be able to understand the political, economic, and cultural heritage China holds until now. The developments in China brought about by these two were based on their philosophies such as love for the arts and incorporating the populace in government. This source is a great read for Asian researchers especially when looking for background as to the current status of modern China.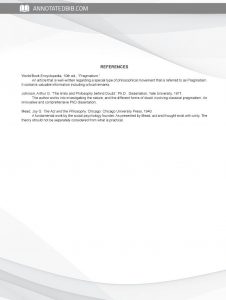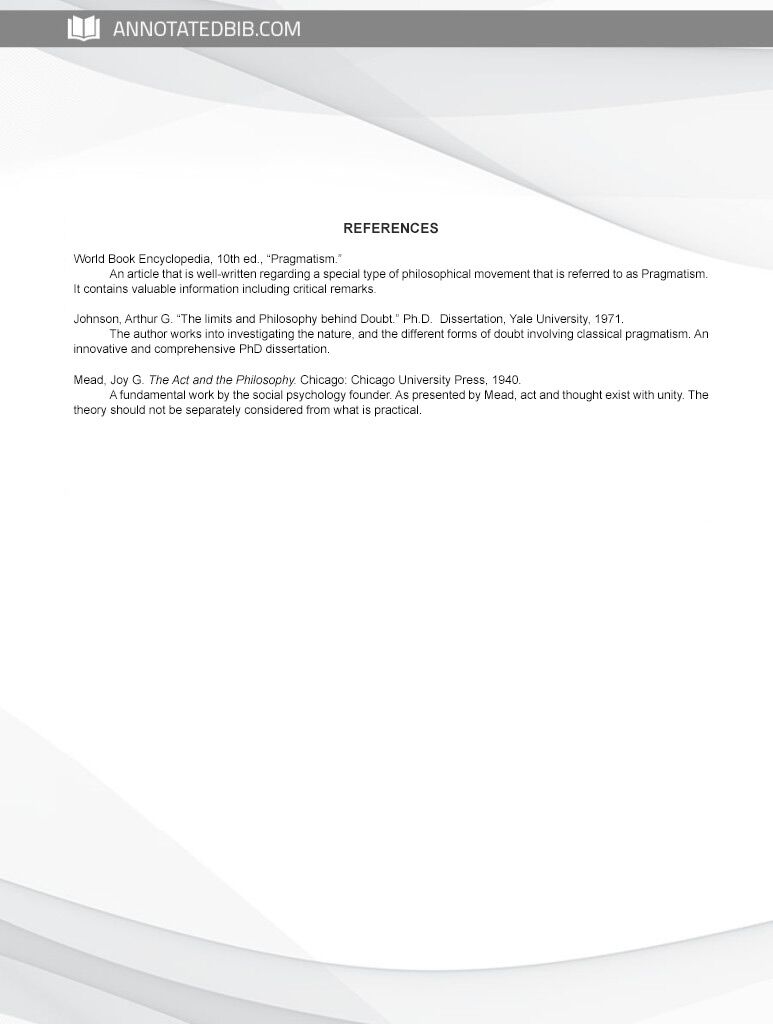 As seen from the examples above, the annotation is brief, around 100-300 words each. As stated earlier, an annotated bibliography is important in the Turabian style of referencing because it will be included in the footnote section. As to save time and effort, some researchers make an annotated bibliography although not required. By looking at the annotated bibliography Turabian examples provided for, you visualize what it looks like and its format as well.