Getting Your IEEE Annotated Bibliography Format Right
If you have looked at any IEEE annotated bibliography example you will have seen that there are very specific requirements for how your writing must be formatted. The Institute for Electrical and Electronics Engineers (IEEE) style for writing is commonly used within technical fields such as computer science. It is in many ways very similar to the Chicago style of writing on which it is based.
Your annotated bibliography is a full and comprehensive list of the many sources that you will have used within your research. Each source should be cited in the correct IEEE format within your bibliography and this is then followed by the annotation. Annotations can vary in length and requirements so you must always clarify with your supervisor exactly what is expected from you. Typically though it will be at least 150 words in length and will summarize and analyze the work that you have cited. So, check out our bibliography helper advice.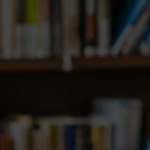 The annotated bib can be set as an assignment in its own right to hone your research and writing skills but more commonly it will form part of a larger research paper. As with all other academic writing submitting work with errors will not help you to get the results that you are looking for. At later stages of your academic career work will be rejected if there are mistakes within your formatting.
---
How LATEX annotated bibliography example looks like? Discover here!
---
Using the Annotated Bibliography IEEE Style Correctly
Getting your annotated bibliography right requires you to ensure that you fully understand the expectations of the IEEE style before you begin your actual research. After all if you do not collect the right information right from the start for your citations and annotations you are going to find it very difficult to go back and relook at every source to find the information that you need. The following guidance will help you to craft a well written annotated bibliography in IEEE style:
Know what information you have to collect for your citations before you begin your research such as authors names, titles, publishers, etc. so that you can collect the correct notes.
Have a well formed research question of thesis statement that allows you to focus your research into the correct areas.
If you use the internet for your research ensure that you find trustworthy sources of information such as that you will find on educational sites. Always trace information back to the primary source.
Use your library; it will give you access to journals, research papers as well as all of the relevant books in your subject area.
Clarify the type and length of your annotation with your supervisor so that you know what information you will need to make notes on when making your research.
For your summary of the source you will want to record:

What the main arguments or problems the work is seeking to address
What specific methods have been employed to gather data and analyze it
What the findings were of the author

To evaluate the source you will want to have all of the following areas covered:

Is the author(s) an authority in this area? Have they published other works?
What audience was the source aimed at?
Is there any bias in the writing?
Are there any flaws or weakness in the arguments put forward?
How relevant is the source to the research that you are undertaking?
How does it link with the other sources that you have reviewed?

Writing your annotation as soon as possible after you have reviewed the source will help you to have the ideas fresh in your memory. You can always revise what you have written as you learn more.
Proofread what you write very carefully so that you do not allow any errors in your spelling, grammar of formatting to slip through.
As the Writing Center at UNC-Chapel Hill explains:
"An annotated bibliography provides specific information about each source you have used. As a researcher, you have become an expert on your topic: you have the ability to explain the content of your sources, assess their usefulness, and share this information with others who may be less familiar with them. Think of your paper as part of a conversation with people interested in the same things you are; the annotated bibliography allows you to tell readers what to check out, what might be worth checking out in some situations, and what might not be worth spending the time on. It's kind of like providing a list of good movies for your classmates to watch and then going over the list with them, telling them why this movie is better than that one or why one student in your class might like a particular movie better than another student would. You want to give your audience enough information to understand basically what the movies are about and to make an informed decision about where to spend their money based on their interests."
Correct IEEE Citation Format in Your Bib
For a book the citation should like:

I. M. Lust, Selecting Your Computer ? 2nd ed. Madison, WI: Computer Publishers, 2009.

For a Journal:

M. Code, A. B. Smith, and W. I. Winkle, "Efficient Review of Everything We Ever Knew," International J. of Computing Research and Application, vol. 7, no. 3, pp. 34–42, 2008.
Should you still be struggling after having a look at our IEEE annotated bibliography example feel free to contact our experts here today for reliable support that you can trust fully.